FOLKLORE STORE
All payments are safe and secure via PayPal. To order with cash, check, or money order EMAIL first
DIGITAL ORDERS:
Order single tracks or whole albums digitally using PayPal by clicking here: FOLKLORE ON BANDCAMP
MAIL ORDERS:
Home Church Road CD / LP
Single Girl Married Girl Records (2011)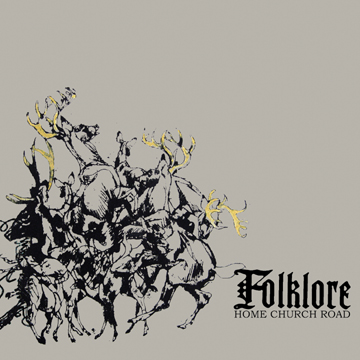 Description: Folklore's latest album features both the Athens and the Philadelphia players. Musically, it is a landscape that does not commit to one immediate style, but rather, it is orchestrated in whichever direction the song/story goes. Home Church Road is a soundtrack to an epic narrative with woodwinds, brass horns, strings, didgeridoo, and much more. Available on CD or LP, or grab the special Deluxe LP which is only available here and includes the LP + CD + T-Shirt.
Folklore Trees t-shirt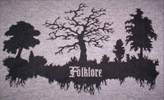 Description: The classic Folklore trees with roots logo in black on a soft heather grey shirt. For sport or style. The best shirt you will ever wear.
Carpenter's Falls CD
bumbleBEAR records (2008) OUT OF PRINT
buy a digital copy of Carpenter's Falls here
Description: Folklore's sophomore album takes you on a dark and dreamy voyage through the sorted backstory of the H.W. Beaverman tale. With songs portraying the side-plots, settings, ghost stories, and ancestry, the album works as a companion piece to the first album, but stands alone and strong musically.
The Ghost Of H.W. Beaverman CD
bumbleBEAR records (2007) OUT OF PRINT
buy a digital copy of The Ghost Of H.W. Beaverman here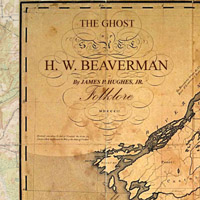 Description: Folklore's first album tells the story of an old man and his questionable past of mystery and hoax which has made him a legend in his small hometown in upstate New York. Recorded in Athens GA with each song cast like a play and sung by a different singer, these ghost stories performed as songs received critical praise and the limited release sold out quickly.